If you are looking to produce a luxury catalogue or brochure and want to appeal to a more premium  market, then you may need to consider adding some extra options.
This will add to the overall cost of your brochure as many of these aspects will require specialist finishers.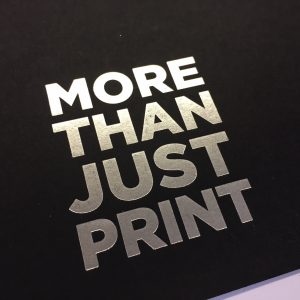 Foil Blocking
Adding foil can really add to the overall feel of your brochure and can definitely help it feel more expensive. This option is customisable and you can choose the font and other options including colour, gold and silver being most commonly used.
Make sure to ask your printer for colours and available samples.
One important aspect to note in regards to adding foil only in solid area's, so you won't be able to use an image that contains tints.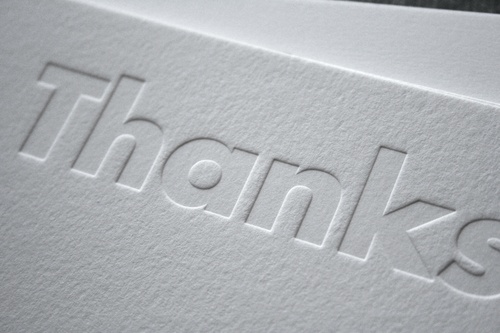 Embossing / Debossing
This process involves an image or text being raised or sunk into the papers so the shape or text really stands out. This effect can work very well, you can even emboss or deboss an area that has been foil blocked for even greater impact.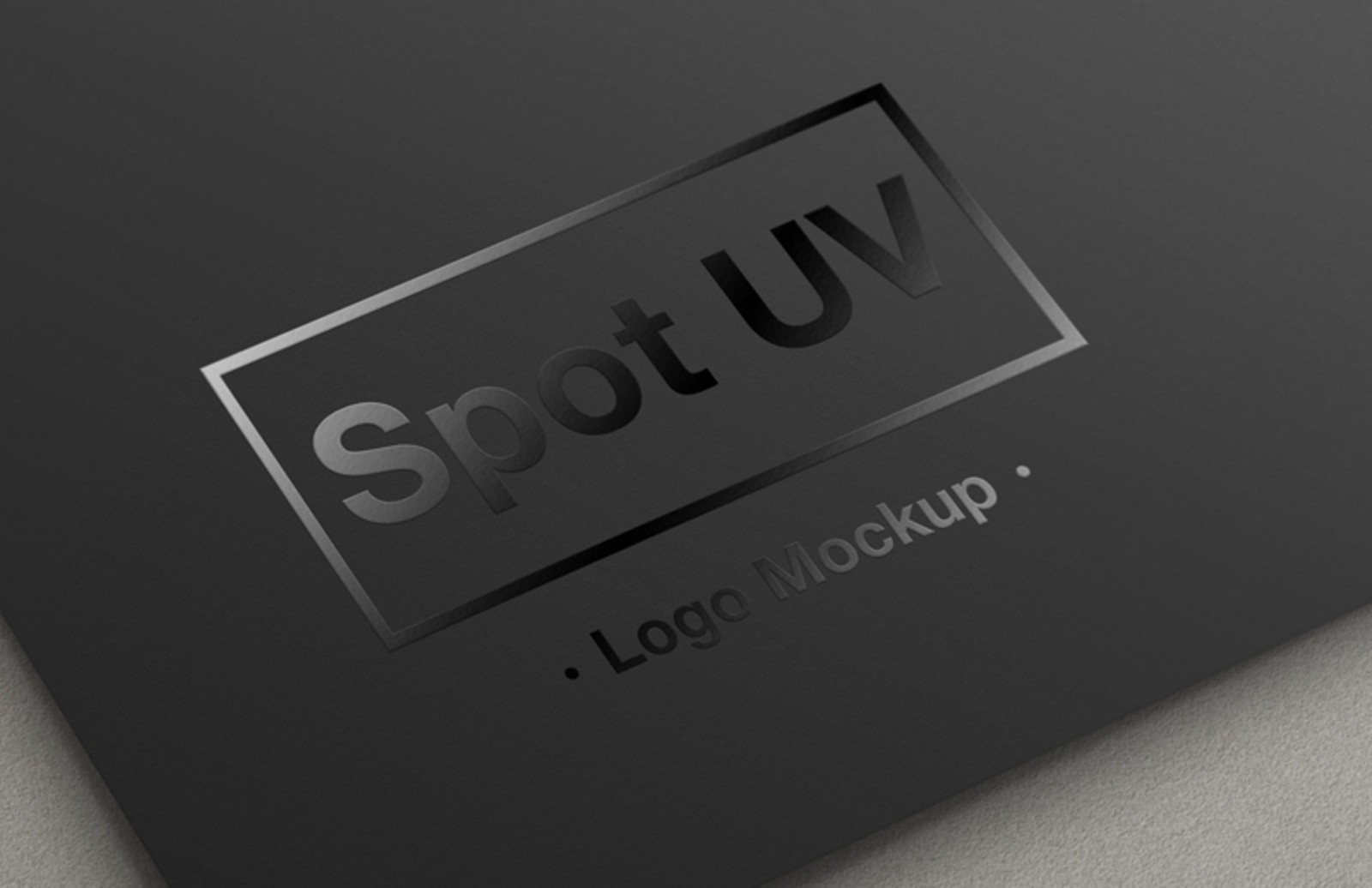 Spot UV Varnish
If you want to really give the wow factor then a Spot UV varnish will help your catalogue or brochure stand out from the crowd. In order to get the best results we recommend that you first matt laminate the item before adding the Spot UV varnish. It can make logos, images or text really jump out and bring the brochure or catalogue to life.
If you are feeling creative you can also have a glitter and sand effect spot UV Varnish, samples can be provided on request.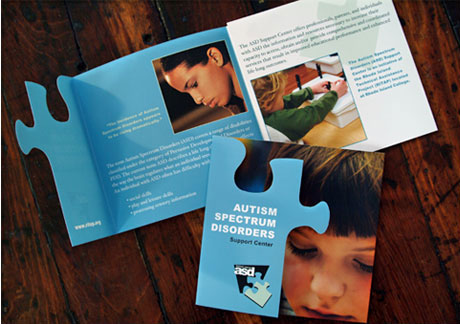 Die cutting
When looking to give a catalogue or brochure a real stand out effect, you could look to use die cut designs, this could be your logo, a shape or just something that is creative cut out within your design. Die Cutting tends to work better when produced on a thicker paper.
However you are only limited by your creativity as it is possible to produce any shape, within reason of course.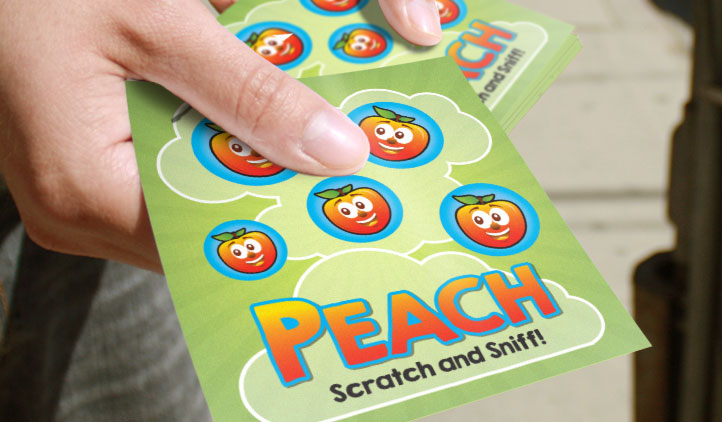 Scratch and sniff
It is also possible to add an Image which can be scratch and sniff. This allows your clients to be able smell any products that you might have on offer. If you produce leather items it is also possible that we could add the smell of leather to your printed catalogue or brochure so that people are really given a feel for your brand.
Fragrances that can be included include:
Fruits:
Apple, Apricot, Banana, Blackberry, Black Cherry, Blackcurrant, Blueberry, Cherry, Citrus Fruits, Cranberry Durian, Gooseberry, Grapefruit, Kiwi, Lemon, Lime, Mango, Mixed Berries, Orange, Passion Fruit, Peach Pineapple, Pink Grapefruit, Raspberry, Strawberry, Tomato, Watermelon
Food & Drink:
Aniseed, Bacon Crisps,  Baked Bread, Basil, Blue Cheese, Bubblegum, Bully (Energy Drink) Butter, Popcorn Butter, scotch, Candy Floss, Cappuccino, Caramel Cardamom, Carrot, Chicken Soup, Chocolate, Chocolate Digestive, Chocolate Orange, Christmas Punch Cinnamon, Cloves, Cocoa Bean Coffee, Cola, Coriander, Cucumber, Cumin, Curry, Dark Chocolate, Doughnut, Fish, Fresh Fruit, Fruit Cake Garlic, Ginger, Gingerbread, Hazelnut, Honey, Hot Dog, Jellybean, JD & Cola, Lemon, grass, Martini, Rosata, Mojito, Nutmeg, Oregano, Peppermint Pernod, Pink Bubblegum, Pizza, Red Macintosh, Apple, Red Wine, Roast Beef, Rosemary, Sage
Southern Comfort, Star Anise, Strawberry, Shortcake, Spearmint, Thyme, Toffee,Toffee Popcorn, Vanilla, Whiskey, Worcester Sauce, Xmas Pudding
Florals & Plants:
Amaryllis, Apple Blossom, Bergamot, Camomile, Carnation, Cedarwood, Citronella, Cut Grass, Eucalyptus
Floral Bouquet Flower Shop, Freesia/Jasmine Fresh Fern, Ginseng, Hibiscus, Hyacinth, Lavender, Lilac
Lily Of The Valley, Magnolia, Mare Flower, Mint, Night Scented Stock Pine Forest, Rain Forest, Rose, Rosemary Sandalwood,Soapy Rose Sunflower, Sweet Pea, Violets, Wild Flowers
Fresh & Clean
Baby, Talc, Black Drak, Blue Clouds, Crisp Linen Desire , Joss Sticks, Monte Carlo and Olympic (after shave, for men), Mouthwash, Oxygen, Stiletto & Angelic (perfumes, for women)
Miscellaneous:
Ash Tray, BBQ,Burning Rubber Burnt, Wood Camphor, Cigar Smoke, Decongestant Deep Heat, Disinfectant Gunpowder, Leather, Menthol Mothballs, New Car, Polish, Rubber, Seaside, Wood, Polish, Wood, Smoke
Please let us know if you would like to receive some scratch and sniff samples and these can be sent to you.