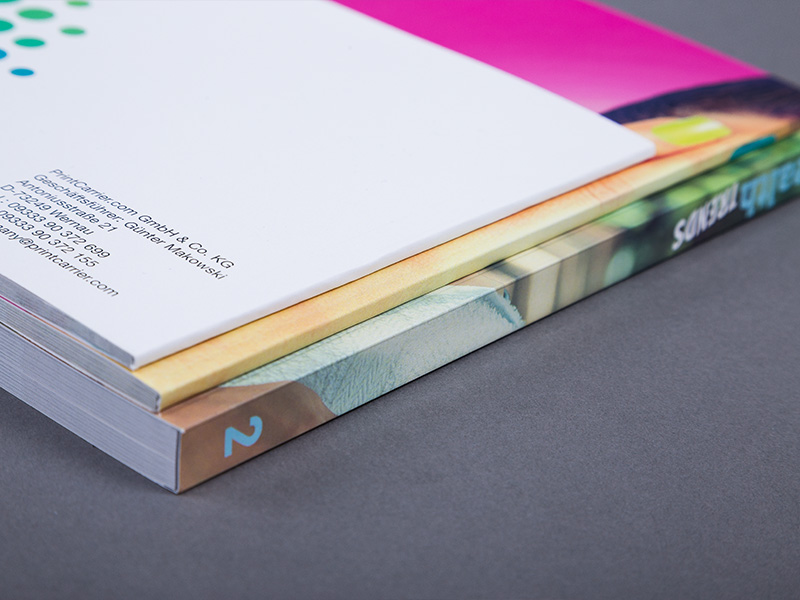 When it comes to perfect binding it is really important to ensure that your brochure is going to be thick enough to allow for a spine to be included. As a guideline we would suggest that perfect bound binding is not compatible with a brochure of less than 3mm bulk.
When deciding on the style of catalogue or brochure that you are going to produce, it is really important to consider the purpose of the brochure. We would recommend using our perfect bound binding for any brochures that are used for short-term promotions or offers, PUR for a longer life.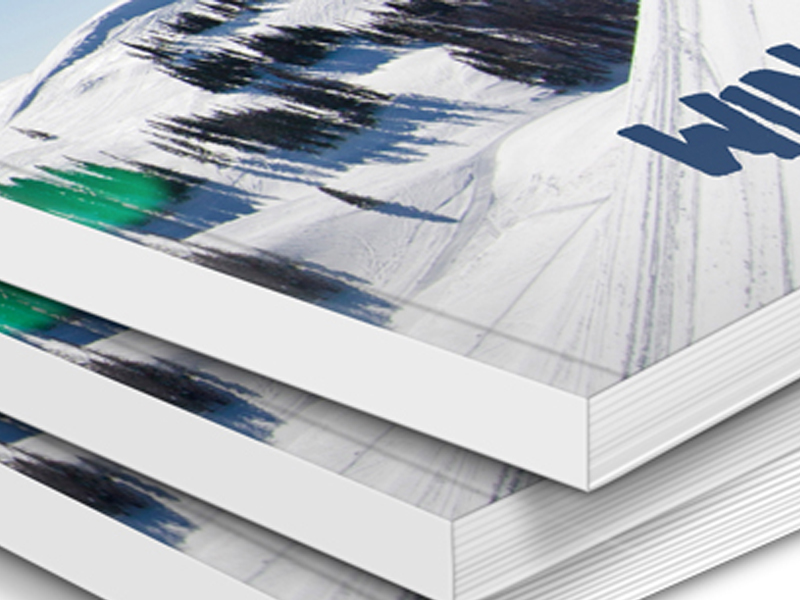 Cover section and paper weight
In order to get the best results  from perfect binding and PUR, we would suggest that you produce your front cover section on a paper of a heavier weight.
So for example if your inside pages were produced on 130gsm gloss paper, then your cover section should be printed on a 200gsm stock.
This further helps to protect the inside pages and produces a much more professional catalogue or brochure.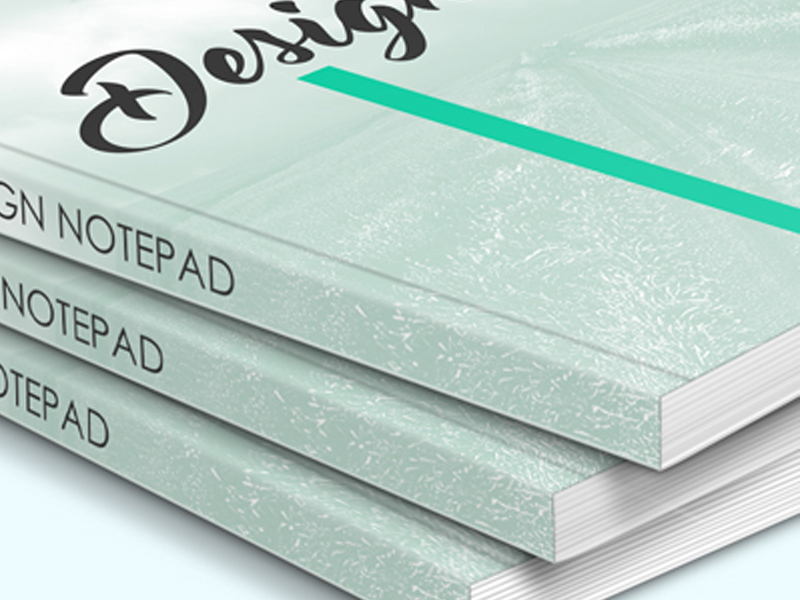 What is the difference between PUR and Perfect Bound ?
This is a question that we are often asked, as many people don't understand the difference between the two  options.
Essentially the two are similar and the same production process is used. However a different glue is used in the making of each of these options.
The PUR process uses a much stronger, but more expensive adhesive, so it has a longer shelf life. However as it lasts longer than other binding types, it is worth the price to ensure longevity.