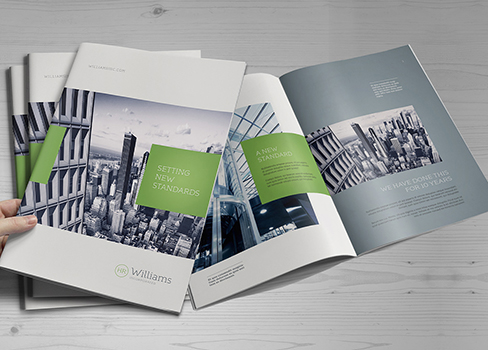 The most popular type of finishing for brochures and catalogues tends to be saddle stitched. This is due to the setup and the fact that production times are  faster. In some cases stitching can also be produced inline so the process can also be very cost effective.
A saddle stitched brochure is produced using metal staples that are inserted into the centre of the item. In total two staples are used in the brochure or catalogue. However if it is a very small catalogue or brochure, it can be made using one staple. It is also possible to add more staples if the item is larger.
One of the key benefits of using saddle stitching is that it is very durable and that is one of the reasons why it is so popular.
Whether or not you can use saddle stitching in your product will depend  on the size, the paper material and  the pagination
As a rough guide you should consider using Perfect bound or PUR for items over 96 pages or bulking to over 5mm.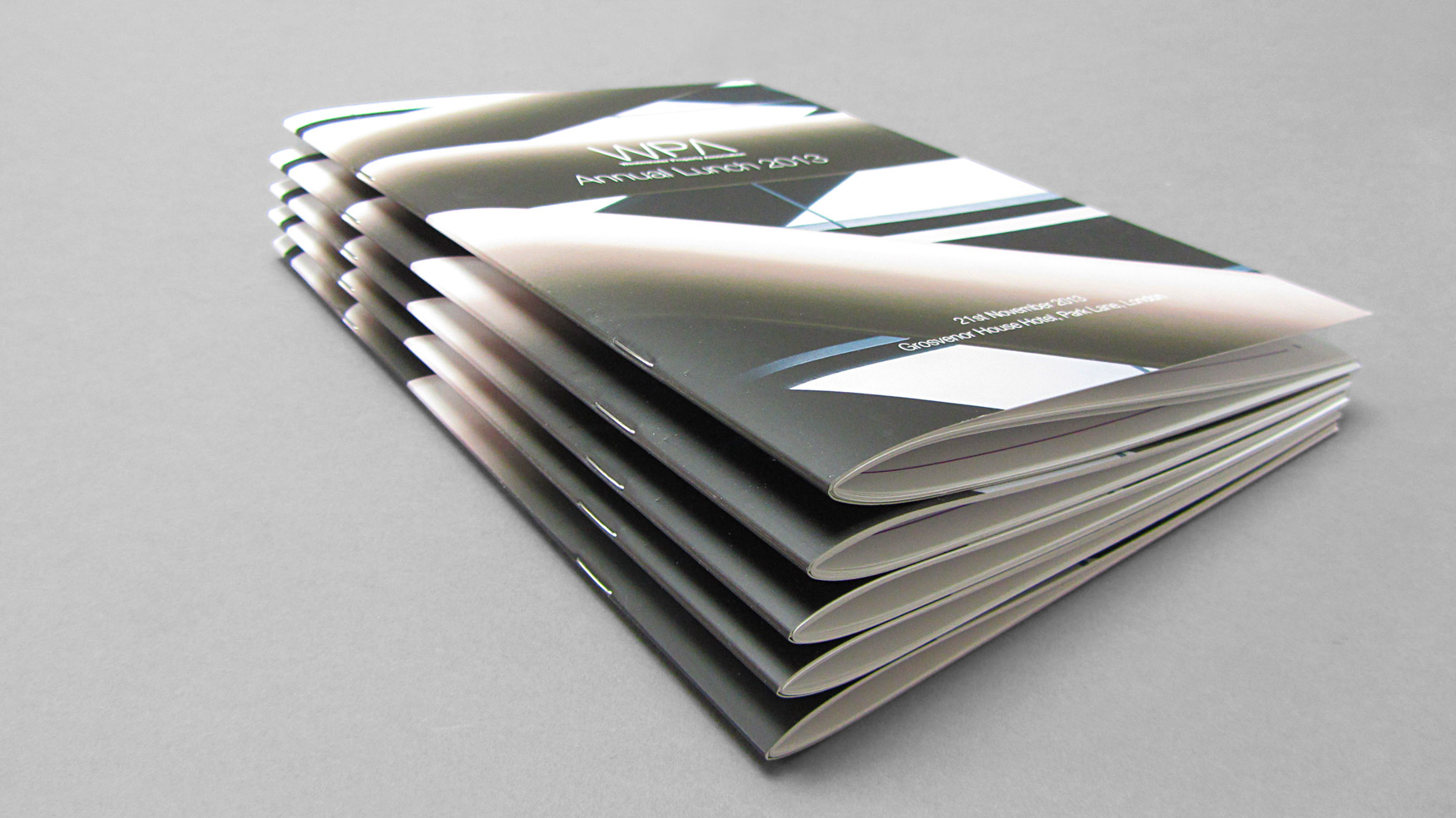 Why should you chose Saddle Stitched Binding?
Most brochure printing specialist companies tend to have all the required finishing equipment within their own factories.
The most common machine is a stitching machine as these are much cheaper to purchase so they are more widely used.  As a result the production times are faster as there are more experienced staff who can run the machines. Set up times are also much faster so can be more cost effective.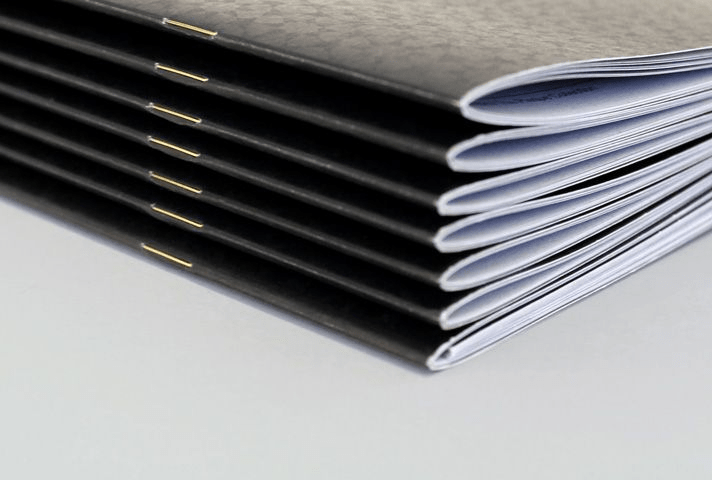 Cover section and paper weight
It is also possible to save money using the saddle stitched method as it is common for the front cover to be produced on the same paper type as the brochure itself. This is different to other methods which tends to promote the use of a different paper type for the cover.
However it is possible for you to use a different quality and weight cover paper, if you would prefer to do so.